Google Cloud VMware Engine Sessions at VMware Explore 2023 Barcelona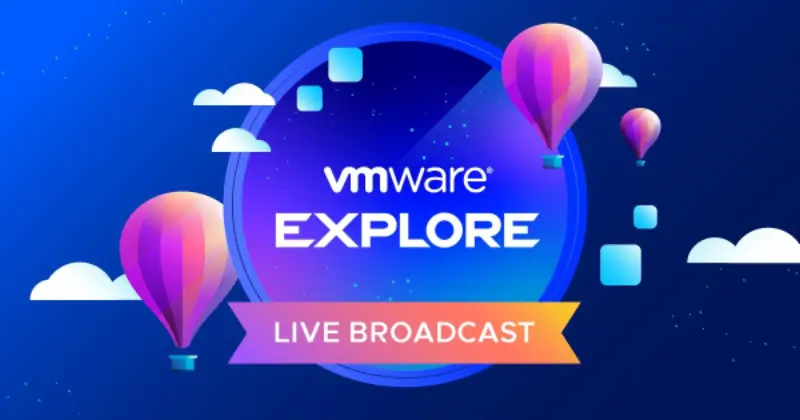 VMware Explore 2023 in Barcelona is approaching very fast. In about one week thousands of folks will arrive to Barcelona in Spain to enjoy excellent conference - VMware Explore 2023. There will be many excellent sessions from different vendors, from VMware and community ones but I would like to invite you to join sessions about Google Cloud VMware Engine.
Google Cloud VMware Engine (GCVE) is very close to my heart as I AM CET working with customers and for many of them GCVE is their primary choice if they want to start their journey into Google Cloud.
I've listed all sessions where GCVE folks will present our solution. Feel free to visit our booth 305 to speak with me or any other Google Cloud VMware Engine expert.
See you in Barcelona! :)
| Date | Time | Session |
| --- | --- | --- |
| Monday,6th Nov | 01:00 PM – 02:30 PM CET | Tutorial: Get Ready for Your Application Journey to Google Cloud! [CEIT2458BCNS] |
| Tuesdayday,7th Nov | 10:30 AM – 11:15 AM CET | 10 Innovations to Know About Google Cloud VMware Engine for Cloud Success [CEIB2011BCN] |
| Tuesday,7th Nov | 11:00 AM – 11:45 AM CET | VMware Solution Keynote: Innovations to Accelerate Your Enterprise Cloud Transformation [CEIK2158BCN] |
| Tuesday,7th Nov | 11:45 PM – 12:30 PM CET | Deliver AI and Gen AI Experiences For Your Business with Google Cloud [CEIB2413BCNS] |
| Wednesday,8th Nov | 09:00 AM - 09:45 AM CET | Google Keynote: Transform your VMware environment with Google Cloud AI innovations [CEIB2460BCNS] |
| Wednesday,8th Nov | 10:15 AM – 11:00 AM CET | Google Cloud VMware Engine: The latest Innovations [CEIB2409BCNS] |
| Wednesday,8th Nov | 11:30 PM – 12:15 PM CET | Unleash the Power of Google Cloud Services with Google Cloud VMware Engine [CEIB2411BCNS] |
| Wednesday,8th Nov | 12:45 PM – 01:30 PM CET | Google Cloud VMware Engine: Networking and Security Deep Dive [CEIB2410BCNS] |
| Wednesday,8th Nov | 02:00 PM – 02:45 PM CET | Google Cloud VMware Engine: Automate with Terraform & Google Cloud API/CLI [CEIB2412BCNS] |
| Wednesday,8th Nov | 03:15 PM – 04:45 PM CET | Expert-Led HOL Workshop: Lift and Transform VMware Workloads Faster with Google Cloud VMware Engine [ELW-HOL-2479-02-HBD] |
| Wednesday,8th Nov | 03:15 PM – 04:00 PM CET | Success Story – Accelerate DC Exit by Using Google Cloud VMware Engine [MAPB1604BCN] |
| Thursday,9th Nov | 10:00 AM – 10:45 AM CET | Unleash the Power of Multi-Cloud VDIs with Horizon Federated Architecture [EUSB2039BCN] |
| Thursday,9th Nov | 12:30 PM – 1:00 PM CET | Expert Discussion: Elevate Your Disaster Recovery Strategy for VMware Workloads [CEIM2415BCNS] |
| Thursday,9th Nov | 1:30 PM – 2:00 PM CET | Expert Discussion: Google Cloud VMware Engine Migration Best Practices [CEIM2414BCNS] |
| All Days | Self-paced | Hands-on-Lab: Google Cloud VMware Engine Overview [SPL-HOL-2479-01-ISM] |
If you would like to find all those listed sessions simply visit the URL List of all Google Cloud VMware Engine Sessions